Product Information
You've put up with that ugly, plastic chair mat long enough. It's time for a better option—one that reflects your personality and style and works as hard as you do. Elevate your workspace with a Rug'd Chair Mat™ from Anji Mountain and embrace its superior durability, impressive roll-ability and off-the-charts good looks. This mat is a bona fide paradigm shift in the uninspired office chair mat category and a massive nod to good taste (which you clearly possess). But how will your partner or co-workers know you're on the vanguard of interior design if you don't offer any evidence? Let the Rug'd Chair Mat™ answer that question definitively and take one step closer to the office of your dreams.
Material 100% Jacquard woven polyester rug surface; 100% phthalate-free PVC core
Construction Hand made
Color
Blue
Orange
Pink
Red
Country of Origin India
Product Reviews
Customer Reviews
09/07/2021
christopher l.
So far, so good
Overall, it is a good product. Looks nice. I have it on a pretty deep carpet and it is pretty stiff with my chair and 200lbs body rolling around. The mat has a fold in the middle, which as you might expect, is a slight weak point, but doesn't seem to be a major issue (at least not yet). The carpet portion looks and feels very premium.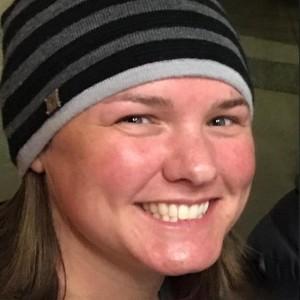 MC
08/24/2021
Mandi C.

United States
Amazing product and great service!
The colors are amazing, the quality is fantastic. This is no lightweight when it comes to providing chair support over carpet. My chair can finally roll with ease and I know I'm not tearing up my carpet. The customer service is awesome. I had a quick question about putting my standing desk casters on the mat (my desk is a touch too narrow for now but will be updated soon) and sent an email. Within 1 business day I had a response asking for pictures. I sent those off and again received a super-fast reply stating that I shouldn't have any issues and to keep them posted if I did. If you're wondering, so far there are no deformities from my very heavy standing desk on 4 heavy-duty casters. Superb! So far, we're a week into daily use and I love this chair mat. The colors are vivid and the quality of the material gives me confidence in the long-term, daily use this chair mat will get.
08/23/2021
Erin J.

United States
Happy Customer
The colors are bright and cheerful. It brightens my work space. I haven't had a issues with rolling my chair around on the mat. It also hasn't moved around like most other chair mats do. It stays in place.
07/31/2021
Susan H.

United States
Loved it
The quality of the item was excellent. Colors are vivid. Like the way it folds, yet the fold disappears. It was well packaged, so it arrived unharmed. My chair easily glides on the mat. I would buy a third one if I needed it.
07/29/2021
Stephen W.

United States
Great Mat for a Computer Chair; if your dog will give you a spot!
The mat looks very nice and works quite well with my chair. I only wish I could use more of it. My great big 85 pound dog likes it too, and she does not share well. I'll be ordering another one soon. :-P