Product Information
You've put up with that ugly, plastic chair mat long enough. It's time for a better option—one that reflects your personality and style and works as hard as you do. Elevate your workspace with a Rug'd Chair Mat™ from Anji Mountain and embrace its superior durability, impressive roll-ability and off-the-charts good looks. This mat is a bona fide paradigm shift in the uninspired office chair mat category and a massive nod to good taste (which you clearly possess). But how will your partner or co-workers know you're on the vanguard of interior design if you don't offer any evidence? Let the Rug'd Chair Mat™ answer that question definitively and take one step closer to the office of your dreams.
Material 100% Jacquard woven polyester rug surface; 100% phthalate-free PVC core
Construction Hand made
Country of Origin India
Product Reviews
Customer Reviews
Chair Mat
This is SO much better than the other chair mats I've tried; my chair rolls easily. It's easy to move and it looks beautiful! Would definitely recommend!
09/06/2022
Kara D.

United States
Awesome desk chair mat!
This mat is even better than I expected. We have pretty thick carpet, and this mat is thick and sturdy enough that my chair rolls effortlessly! I love the color, design, and texture, and the quality of materials is wonderful. We are about to purchase another one for my husband's desk!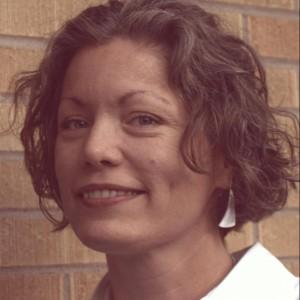 CP
03/05/2022
Carmen P.

United States
superior for a home office
I've had my chair mat for a couple of weeks. I'm using it on carpet with 1/2 padding beneath the carpet (so medium plush overall). It stays put and doesn't flex very much unless I step right on the center where it unfolded. My chair rolls quite easily on it. The seams look durable, and the edges of the mat are holding up very firmly. With the textured look of the print, I think it will be a long time before it shows grime, but I'm still making it a point to check my shoes or to wear socks on it instead of bare feet. I can't say how it will do when I need to clean it. Overall, it looks like it was well worth the investment. I'm really glad I thought to check for Anji's presence online before buying it at a middle-man retailer like Wayfair or Amazon, both of which had it priced higher than Anji itself did when I bought it. And perhaps it goes without saying, because you can see the pattern for yourself, but it's a very welcome splash of color in my work space! Overall, it was a good investment, and unless something about
11/24/2021
Linda S.

United States
love it!!
This is an awesome addition to my sewing room! My chair now glides and swivels with no problems, making it easy for me to move from one end of the table to the other. Everyone that has seen it also cannot believe it isn't an actual rug! So pleased with this purchase!!!
10/27/2021
Michael O.

United States
Perfect
This is the perfect chair mat. Sturdy with style.. love it.