Product Information
You've put up with that ugly, plastic chair mat long enough. It's time for a better option—one that reflects your personality and style and works as hard as you do. Elevate your workspace with a Rug'd Chair Mat™ from Anji Mountain and embrace its superior durability, impressive roll-ability and off-the-charts good looks. This mat is a bona fide paradigm shift in the uninspired office chair mat category and a massive nod to good taste (which you clearly possess). But how will your partner or co-workers know you're on the vanguard of interior design if you don't offer any evidence? Let the Rug'd Chair Mat™ answer that question definitively and take one step closer to the office of your dreams.
Material 100% Jacquard woven polyester rug surface; 100% phthalate-free PVC core
Construction Hand made
Color
Beige
Blue
Gold
Orange
Red
Country of Origin India
Product Reviews
Customer Reviews
12/08/2021
Ronald W.

United States
Five stars
I searched and searched for a solution to the damage my chair's casters were doing to my old pine floor. All the possibilities were atrociuous - extremely ugly. When I first stumbled on the Anji solution I thought I'd miss clicked. What I saw didn't make sense; I'd been brain washed by plastic and hard board ugliness. When I realized the Anji solution was for real I fell into another funk since I didn't know which I liked best. Almost like just throwing a dart, I finally chose Las Cruces and I couldn't be happier. It's humanized my little office. Five cheers for Anji Mountain!
12/01/2021
Heather L.

United States
Pretty and sturdy
Love this chair mat. It looks great in our home office.
11/27/2021
Rochelle S.

United States
Rug'd
I absolutely love my new Rug'd. it looks perfect in my new office. It was my inspiration piece.
09/23/2021
Theresa M.

United States
Better than expected
I received the rug in a timely fashion and it was very heavy. I wasn't really sure what was in the box. When I opened it, I was surprised to find my rug as I didn't expect it to be heavy. It's very well constructed and has a lovely pattern with bright lively colors. I've had a chair on it and have used that chair weekdays as I work. So far it hasn't shown any wear. Thanks for providing a quality product! I would definitely recommend your product to anyone.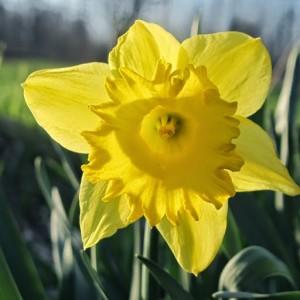 LG
09/14/2021
Laura G.

United States
office chair mat
This is absolutely gorgeous. I've never seen anything like it and it is so much better than the plastic chair mats that end up cracking and looking terrible. It looks like a quality rug but it is very firm for a chair to roll on. It also is incredibly grippy on my carpet and would be on a hard floor, as well. I highly recommend.